Dockage For Large & Small Vessels
State-Of-The-Art Facilities

Easy Walk or Golf Cart Ride Around Beaufort
Homer Smith's Docks and Marina has wet slips and boat lifts that can allow for vessels up to 100 feet. Boat slip rentals are available for leasing on a daily, weekly or monthly basis.
About Homer Smith Docks & Marina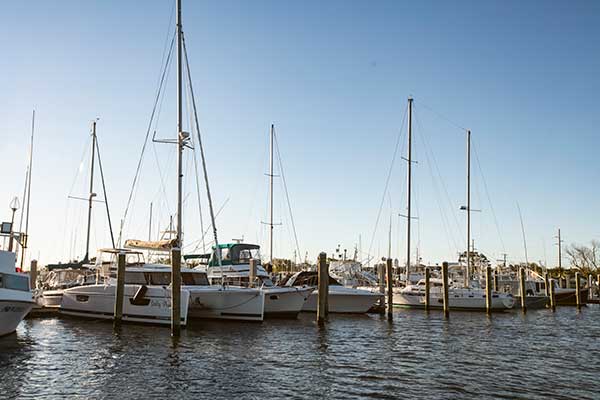 Slip into waterfront luxury with Homer Smith Docks and Marina, where you'll find friendly staff and the comfort of a home away from home. Dock your vessel here in our new, state-of-the-art facilities and unwind and discover the beauty of downtown Beaufort, NC and the rest of the Crystal Coast.
Guests who dock with Homer Smith are just an easy walk or golf cart ride away from the history and action of the third oldest town in North Carolina, Beaufort.
Three ways to dock with Homer Smith
Call us now to get your questions answered.
252.728.2944
Book your dockage with us by clicking on the box below.
Stop by on your next trip to Beaufort to meet us.